Yes, I would like more information about Engineered Flooring Systems
Explore our perfectly-crafted Engineered Floors Joists
Home | Engineered Floors
Westek manufacturers a variety of engineered floors with superior strength to size/weight ratio permitting longer spans. Because of the exceptional dimensional stability, your floor joists will not bow, crown, twist, cup, check or split. You can expect little or no shrinkage in our materials, thereby helping to eliminate squeaky floors. Best of all, our engineered floor joists are easy to handle and quick to install.
i-Joist
Westek stocks I joists in a wide variety of depths and lengths ready to cut and ship to site.
They are used in engineered floor layouts, the floor designs are based on blueprints supplied by the contractor or home builder
They offer superior strength to weight ratios, which allows for larger joist spacing and cost savings.
They are able to span further than dimensional lumber joists.
Compared to dimensional lumber they will not squeak or shrink.

Tri-Force Joist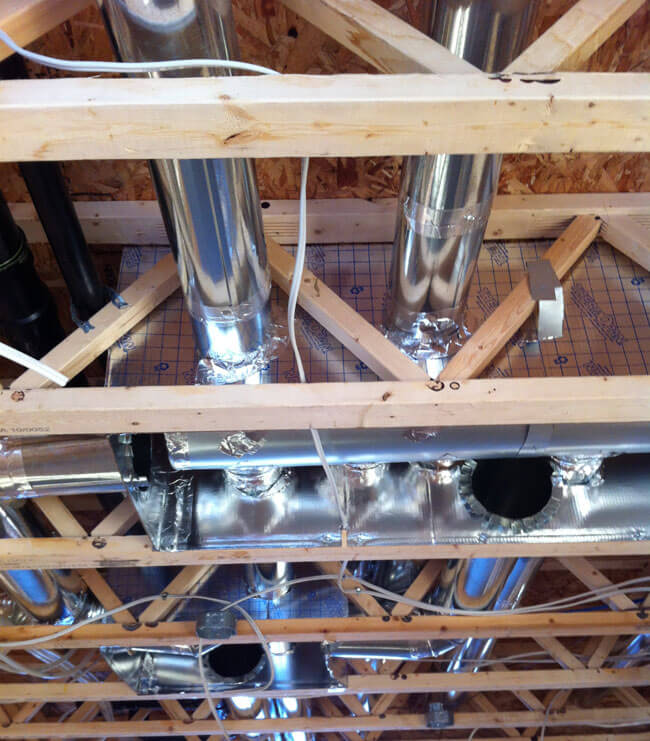 Westek stocks the Tri-Force products in a wide variety of depth and lengths.
Webs are "finger jointed" into the top and bottom cords - no gusset plates.
The I joist end can be trimmed to allow for on site custom cutting for site specific lengths.
Floor designs are engineered and typically span further than most I joist applications.
The open web allows mechanical, plumbing and electrical components can run through the joists without cutting. No gusset plates means larger openings
This product is light, strong and easy to install.
Manufacturing for the Tri-Force is entirely automated and extremely precise.
Load tested beyond original design specifications.

Open Web Floor Truss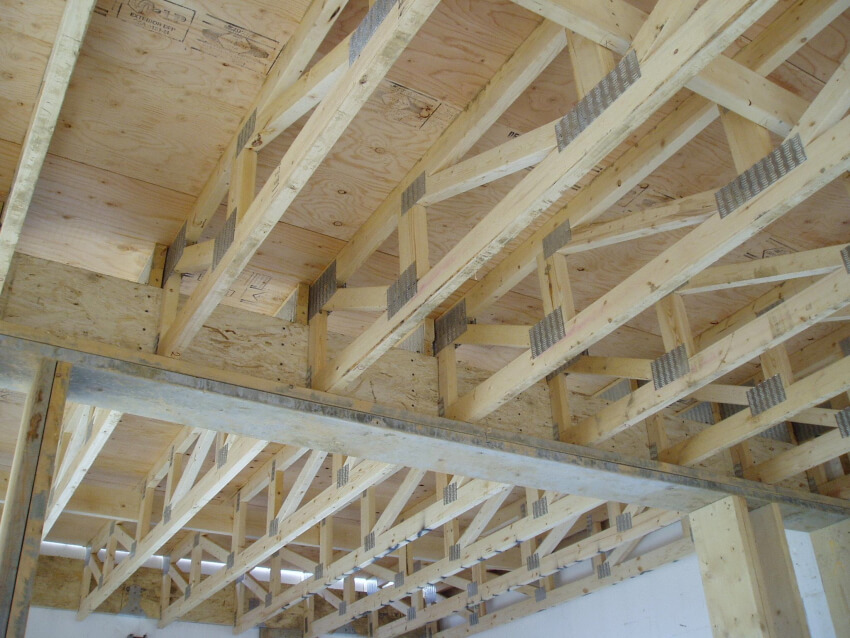 Custom fabricated in the plant (not a stock item).
Used in both commercial and residential applications that require very long spans and or heavier loads.
These products are custom designed for the required span and or load, the depth of the product is adjusted to match the requirements.
Metal gusset plates are installed for either a top cord or bottom cord bearing based on the required application.
Photo Gallery
FAQ: Wood Truss & Engineered Floors
Why should I use Westek Floor systems?
Our floor systems save you money by calculating the exact number of pieces you require for your job. Our floors are designed with your comfort and convenience in mind. Our engineered floor joists provide consistent quality, they resist twisting, warping and shrinking this provides you with a quiet, comfortable floor. The superior strength of these engineered wood products allow for long spans and greater design flexibility.